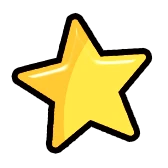 Joined

Mar 30, 2020
Messages

44
Points

53
Dear to the community of DS,
There will be big upcoming and exciting changes to the Zombie Plague Team:
First and foremost, please welcome
@rustbell
to the SM team. I have played with Rust a while in the past. He's experienced when it comes to the ZP scene. He has dedication, commitment and perseverance. Qualities that not many have. I have undeniable faith in his abilities; he will do a wonderful job as our server manager.
Joining us on the HA team will be
@Wicked
. I have seen him on consistently ever since the beginning of the year. He is loved by all the admins and I cannot stress his importance to our community. Wicked will be in charge of all the admins; he will work closely with rustbell in keeping the server in tact.
@Mr.Pedro
will be assisting Wicked as senior admin. Deadman has done an amazing job and has been with us for a while. I think he has a bright future under the right guidance.
@YoYo
will be moving on and joining us as a forum moderator. He no longer has much time to play cs as much as he used to. But with the time left - I'll gladly still have him a part of the team. He was done a lot for this community and his service does not goes unappreciated.
I congratulate to all those mentioned and tagged above. You have been chosen with careful consideration. You all deserve it.
My greatest and recent realization is how precious everyone was. My biggest mistake was that I was oblivious to it all.
The actual gift was right in front of me. The people like poo, banano, co ro na vi ru s etc. Now looking back, I realize how I used to be exactly like them.
It's crazy how in this vast world, people from across the globe get together, unite and socialize.
There are many unique, quirky and intimate moments that pass us by, that happen in these servers.
I like to think that I know it all, but in reality that is far from the truth.
My wish is also for things to go back to the way they were. I desire for this community to have no drama, to thrive, and to exist for many years to come. I wish for this community to be welcoming of all people, no matter where they come from.
And thus, I will be stepping down as CM. Although my time was brief, I've had fun. Thank you all for having me.
Last edited by a moderator: